Sewing and Knitting 3/4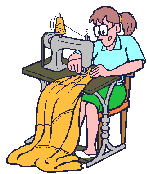 Sewing and Knitting is on a Tuesday at 3:15-4:15
Please note that Sewing and Knitting Club will resume on Tuesday 14th January and will finish at 4:15pm.
The children have worked extremely hard with their sewing and knitting. We hope you like the Christmas Table Placemats.
Mrs Jones, Mrs Irvine and Mrs Witchard would like to Wish you all a very Merry Christmas and a Happy New Year.
Pictures to follow.
Click here for some photos of clubs on a Tuesday and look for the name of this club at the bottom.