Parent Noticeboard
It's here...Important Information!!
hank you to everyone who helped with the children's half term animal projects. Those who completed their work have made a fantastic animal Google Slides Presentation which I hope they'll have the opportunity to present to the KS2 children. I have received quite a few presentations via the Classroom Group, so it's good to know that it is working properly! I've added these to the main presentation along with those who completed their work on paper. Well done - the results are fantastic!
Due to the adverse weather conditions today, we've had to postpone our 'Capture the Flag' water fight until Thursday, when, according to the current forecast, we will have a full sun. The water fight will be a re-enactment of the story that we've written as a class today - and the purpose will be to avoid the opposing team's water firing - much like paintballing. However, we would like the best conditions possible so that the children can return home dry! We have sent them home with their spare clothes today in case they are needed, but please could they bring them back in on Thursday. Diolch yn Fawr!
T
Every day we're left with several pieces of uneaten fruit in our fruit box. Sadly, no one is claiming the fruit, so we can't send it home. Please could everybody put the fruit in a labelled bag or pot, so that we can return it. The fruit is put into the compost bin, and we feel that this is a terrible waste of money, and also that you may be under the false impression that your child is eating a healthy snack when perhaps they are not - I write this from personal experience!
1M are really looking forward to our open afternoon. The children can't wait to talk you through everything that they've done since September, and we've even got a little musical surprise for you. There will be a craft table too where we're hoping that you'll be able to help your child follow the instructions to make a pet carrier that they'll be able to use in our Vet's role play area. We need as many shoe boxes as possible so that each 'pet' can have it's own individual carrier, so if you happen to have any spare, we'd be very grateful for your donations!
1MEver
1M have a class assembly in the very near future - we're going to be showing the rest of the school how we've learnt to count in 2's, 5's and 10's by singing our counting song. It'd be great if the whole class could dress up in their caps (back to front) and sunglasses. If possible, could they bring them in, all labelled, by Friday 8th May. Thank you!
Please, please, please could everyone make sure that water, and only water is given to children in their water bottles that they have to hand in the classrooms and to drink at playtimes. If children wish to drink squash or juice, they are allowed in their dinner time lunchboxes. Thank you!
Just a quick note to let you know that our PE sessions are now on a Tuesday and a Thursday. We have most PE kits in school, but not all! So if like me, you washed and ironed the kit and put it safely away over the Christmas holidays- and then forgot about it - please could it come in asap? Diolch!
Thank you for all the cardbox boxes you've sent in - an amazing response - diolch yn fawr! We've now filled up the shed with it all so can get started on our craft work.
The children have made a very comprehensive list of objects they'd like to make for our Castle role play area - thrones, goblets, swords and animal heads amongst other things! If you have any materials or very large pieces of cardboard that would be suitable for the making of these, we'd be very grateful to receive them. Thank you!
If anyone is wondering what they can do with the cardboard that may be lying around after Christmas, how about making a fantastic cardboard shield in readiness for our Castles topic! We'd love to see any handiwork that the children have made.
Feelng a little sad that our Christmas Performances are over - I think we definitely have some future stars of the stage in 1M! If you have any photographs that you'd like to share with us, or even some short video clips we'd be very happy to receive them. If you send them to the e-mail address on the main page, I'll download them and post them in our Gallery. Thanks ever so much!
Thank you very much everyone for the fantastic costumes you've sent in with your children - I can't wait for our dress rehearsal next week. The whole class have been amazing learning their words so quickly, and remembering when to come on, go off, stand up, sit down! One more week and we'll hopefully be bringing some happy memories of the nineties back for you!
Thank you to everyone who attended our Bethesda Carol Concert on Thursday evening. There was a fantastic turn-out from 1M parents and I know you must have been so proud of your children singing so fantastically in Welsh. Videos will be posted on the Clwb Cymraeg Extra Curricular club page, so don't forget to take a look. There will be some changes to Clwb Cymraeg after Christmas, but I promise to let you know before the end of term. Thanks!
It was lovely to see you all last week at parent consultations - I hope you all enjoyed looking through the children's books, and seeing the amazing progress they're making. I mentioned to many of you that we'd be benchmarking the whole class over the next weeks as they've developed their reading skills enormously over this past half term as well. We apologise if the books are a little slower in being changed this week, but we would like to make sure that they're bringing the correct level home. This is always two levels below that which they've acheived so that they can work on their fluency and expression rather than the dissection of words. Thanks for your continued support and patience!
There will be no more spelling tests now until we come back in January.
Many Thanks
Phonics.... Following Monday's test, we've been able to identify the sounds that many chidlren are finding difficult to write down. We can now spend time working with small groups focussing on these whilst also teaching new sounds as a whole class. Any support you can offer your child at home to help them with these sounds will really make all the difference. (don't forget the link on the main page that will help you identify the sounds) Thank you!
Thank you to everyone who brought cardboard boxes and tubes in...we're going to be making our musical instruments this week - results appearing in the Gallery soon!
Learning logs to be returned no later than Friday 17th October! After this date I'm afraid we can't guarantee that they'll be marked.
Take a look at the link on the front page to a Jolly Phonics Youtube Video. This will help you and your children read and write the sounds that we use everyday in Year 1!
Cat Owners - please could we have any empty cat food boxes that you have (12 pack size or bigger...) in class this week? We're hoping to make some junk material musical instruments. We'll be looking at the life and music of Ella Fitzgerald as part of our Black History week and as well as learning some scat vocals and a classic Ella Fitzgerald song we thought it would be fun to make our own junk jazz band! Tissue boxes, long tubes etc would also be very welcome.
Diolch yn fawr!

Spelling Test this Friday - please can everybody bring in their red spelling books as the test is carried out in written form in the backs of these books - Thank you!
Just a quick reminder that reading records and books need to be brought in on a Monday, and a Wednesday. On these days we'll read with each child in class, change their books and return them home. On a Friday the class will have an opportunity to read their bug club books in school and if necessary we'll allocate new Bug Club books for your child to read over the weekend. These books are equally important to the development of your child's reading skills, especially as they focus on comprehension through the fun questions with opportunities to win bug points! If anyone is having trouble accessing their child's Bug Club account, please don't hesitate to drop me an e-mail and I'll do my best to help you!

I'm very impressed with the way the majority of children get themeselves dressed and undressed for our pd sessions...there are one or two however who are unsure which order they need to remove and put on items of clothing. Please, please, pleased could everybody ensure that their children can complete this task independently...thank you!
Please could we have all PD kits in school this week. We're hoping to have a full week following timetable, which will mean two sessions of Physical Development. I'm sorry that I'm unable to tell you which days these will take place on, but as soon as that information is available, I'll let you know! We already have several kits in, so well done mums, dads, nans and grandads for being so organised!
Update...PD will be on a Monday and Tuesday...still missing 6 kits though, so another request that everyone has them next week so nobody misses out!

This week I hope to start Guided Reading sessions on a carousel basis. Whilst I read with one group another will carry out their follow-up activity with Miss Durston, another will practice their letter formation and spellings, another will play a variety of word games and another will read activity books and comics. However....I am very short of comics for the age range in the class (having a daughter of 10 who's mad about horses that's all I can provide are pony magazines!). We'd be ever so grateful if anyone has any old comics that they could donate to the class - even if all the activity pages and colourings have been completed, they would still be very valuable as an alternative source of reading matter. Thank you very much in anticipation!!
A big thank you to George who brought some fantastic magazines in today!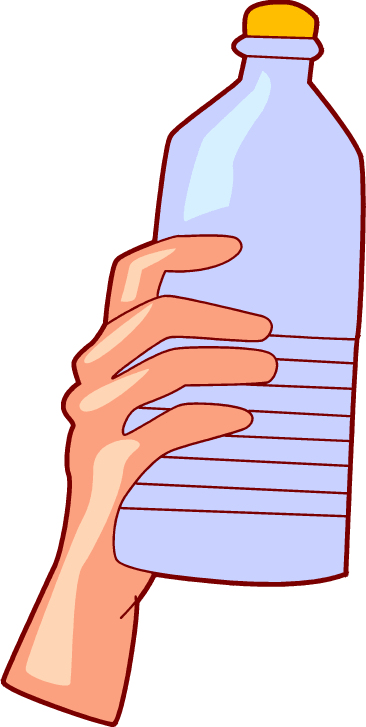 Just a quick reminder that our school policy is for water bottles to be allowed into the classroom and on the yard...these do however need to be filled with water!!! It's entirely your choice what drink they'd like in their lunch boxes, but water is the only option at playtimes and in class - Thanks for your continued cooperation!
Big, big thank you to everyone for helping us keep the area outside our classroom safe. It came to our notice at the end of last year that the path around the classrooms was getting very congested at the end of the day and for the safety of both children and parents we kindly ask that you wait at the top of the steps when collecting your children. Already it's become much easier and quicker to get everyone out at the end of the day - which is good for everyone! We apologise in advance that there is no cover on the yard when the bad weather arrives, but I know you'll agree that the safety of the children is of paramount importance. If you ever need to come and have a chat though, I want you to know that the door is still always open!